As a wedding officiant, I get asked a few questions when speaking with potential couples. Many couples, however, have never gotten married or planned a wedding before. That means that they may not even know what questions to ask. I call it not knowing what you don't know. So I decided to interview myself with questions from various sources. I hope these answers help you.
/
Photo Credit: Paisley Sunshine Photography

1. Are you available on my date and legally able to perform a wedding in the state where we will be getting married?
Generally, when a couple sends me an inquiry for my services, they have already provided me with their date, time,      and venue. Before I respond, I check my availability. If I am not available, I respectfully decline and offer contact information for other officiant. As for being legally able to marry you, I am an ordained minister that allows me to perform a wedding ceremony in any of the states in the USA. I am also a Notary Public, which allows me to marry couples in my home state of Florida.
2. Do you have a script or do you personalize the wedding ceremony for each couple?
I love to write a personalized ceremony for each couple. I gather information from the couple, as well as from friends and family. I take that information and write their "love story." Some couples prefer a standard ceremony and I have several samples they can choose from. I ask questions to get a sense of what kind of ceremony they want and send them 2 samples. For elopements and vow renewals, I use scripts, but add a small personal touch.
3. How will you create the ceremony and can we request edits?
One of the first things I do is meet the couple (except now COVID 19 is an issue) or by a video or phone call. I have a very comprehensive list that includes every aspect of your ceremony. This is where i begin to get your input. I put together your ceremony and send it for your approval. You can change anything you want. I must note that I do not include the personalized portion because I want you to react naturally.
Photo Credit: Jessie Giles Photography
4. Can we write our own vows and will you help us with that?
Yes, you can certainly write your own vows. During our planning meeting, I ask if they want to write their vows, repeat standard vows after me, of simply say I do after I read my standard vows. If you choose to write your own vows, I offer some advice and to look them over. I will let you know if they are perfect the way you have written them or suggest some edits or changes.
5. How long are your ceremonies?
Typically, my ceremonies last about 30 minutes. They can be longer or shorter based on the preference of the couple.
6.How long have you been performing wedding ceremonies and how many have you done?
I have been performing wedding ceremonies since 2010. I was asked by a few friends if I would officiate their wedding. Of course, I was honored and was happy to oblige. From each wedding, I was referred to other couples and I was asked to do more and more weddings. I actually fell in love with officiating and began to improve my skills by learning more about the process and learning to write personalized ceremonies. In 2018, I decided to perform weddings full time.
Since I was not keeping track to start with, I don't know the exact number, but it I know I have performed more than 200 weddings. And I am happy to say that many couples have become friends.
7. How many times will we meet?
As I am writing this, we are in the middle of the COVID-19 pandemic, so there is no normal right now. Under normal circumstances, we would meet initially to go over my process and I would answer any questions you may have. We would also meet to go over all the aspects of your ceremony. We would meet one more time for your rehearsal, and of course the day of your wedding. If there is ever a time that you would like to meet additional times, I would gladly meet whenever necessary. I also make myself available from the initial contact, through the wedding, and beyond if you have questions.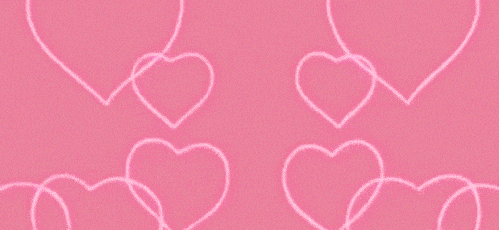 8. Do you have rehearsals?
Yes! I highly recommend rehearsals, especially when there is a large wedding party. You are probably spending a good chunk of money for your special day and a rehearsal will help everyone know where to be, what to do, and when they need to do it. It can also help to space everyone out so the pictures are perfect.
If you are eloping or having a vow renewal, I don't feel it is necessary.
9. What will you wear for our wedding ceremony?
I try to wear something black or black and white, or a solid color. I usually wear a dress, however, in some cases I will opt to wear a pants suit. I usually wear pants for wedding in parks that are not paved or wooded areas.
10. What time will you arrive?
I try to arrive an hour before your ceremony, but sometimes traffic can delay my arrival. I generally arrive at least 30 minutes before the ceremony.
11. Will you take care of sending in our marriage license after the wedding?
Sending out the license is actually one of the duties of your officiant. In Florida, we have a 10 day window to send the license in. Some couples opt to take the signed license to the clerk of court themselves in order to get their marriage certificate right away.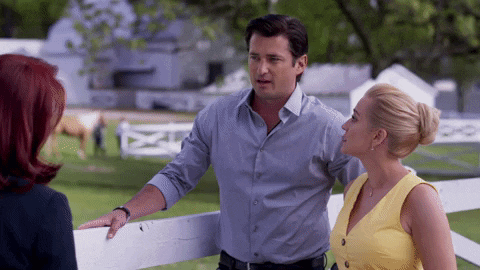 DO YOUR THING! 
12. Do you have a back up officiant in case of emergency?
I have two people that I call on in case I am unable to perform your ceremony. I also know other officiants that will help me if my regular back ups are not available. To date, I have had only two ceremonies that I needed help with due to postponements because couples that had booked me had rescheduled on the same day. I let them know in advance and there was no additional cost to those couples.
13. What are your fees?
My fees vary depending on many factors. Does a couple want a personalized ceremony or a prewritten standard ceremony? Is this an elopement? Does the couple want to renew their vows? My price may also increase depending on the distance I need to travel. I am usually able to give couples a quote once I have all the required information.
14. Do you allow photography or videography during the ceremony?
Absolutely! My philosophy is your day, your way. This goes beyond just what I say for your ceremony. You can choose any music you like and of course you want photos of your special day. And if you choose to have a video made, that is perfectly fine with me as well.
15. How many witnesses do we need to sign the license?
In my state, Florida, there is actually no need for witnesses, however, there is space for two people to sign as witnesses. I leave that totally up to the couple.
So there you have it! I hope I these answers have helped you. If you have a question that I have not covered, please feel free to ask me in the comments section. I am happy to answer any questions you may have.
Wishing you the Best!
Sue